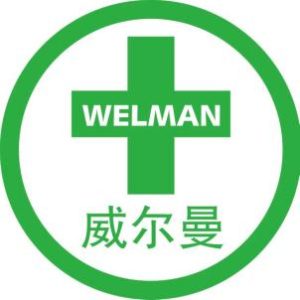 Xiangbei Welman Pharmaceutical Co., Ltd. was established in 1995. It has experienced an entrepreneurial process from start-up, and has grown with the continuous development of the medicine industry.
After more than 20 years of development, Welman has been rising rapidly and has now developed into a well-known enterprise and high-tech enterprise.
Welman is a high-tech enterprise with continuous innovation ability, independent research and development ability, and mainly focusing on anti-drug antibiotic preparations.
Infectious diseases have always been the main causes of human morbidity and mortality, and antibiotics are important weapons against bacterial infections as the most effective treatments. However, due to the evolutionary mechanism of bacteria and the long-term abuse of antibiotics, bacterial resistance has become a serious problem facing the global anti-bacterial infection. We all have to face the dilemma of drug unavailability.
Welman Group rose to the challenge, pioneered the «drug combination formula model», took the lead in applying the synergistic drug combination theory, and developed a series of compound antibiotic products through continuous research and development, contributing to solving the world problem of drug resistance. Welman continuously practicing the original business philosophy: contributing to human's health, human's life, and human's future.
Welman mainly focuses on the research and development, production and sales of anti-drug-resistant penicillins and cephalosporins compounds. It has grown into a modern high-tech group enterprise.
Since its establishment, the company has been adhering to the enterprise spirit of «self-improvement and innovation». At present, Welman has three national class 1 new drugs, including cefotaxime sodium and sulbactam sodium for injection, ceftriaxone sodium and sulbactam sodium for injection, and cefoperazone sodium and tazobactam sodium for injection (6:1).
151 domestic and foreign patent applications — including 42 domestic invention patent authorizations, 5 international patent authorizations, 3 «National Major Projects for New Drug Creation» by the Ministry of Science and Technology.
Welman has entered into a virtuous sustainable development cycle of mutual transformation and mutual support of R&D, production and sales as»new drugs drive performance, performance guarantees R&D, R&D create new drugs». Welman R&D has long-term cooperation with overseas well-known R&D institutions as well as domestical ones. Wellman has four self-owned R&D institutes in China, namely Hunan Pharmaceutical Research Institute, Nanjing R&D Institute, Guangzhou Clinical Research Institute, and Guangzhou New Drug Research Institute. In terms of production, the main production base is located in Liuyang Economic and Technological Development Zone, Hunan Province. As the production base is in Hunan, so came the origin name «Xiangbei Welman». The corporate's marketing center and management headquarter is located in Tianhe District, Guangzhou. There are various functional management departments there.
Wellman was established in 1995. Under the leadership of the company's founder, the chairman Sun Mingjie, the company has kept pace with the times, pioneered and innovated, and made great efforts to send its products on list of Top 100 Sales of Medicine in China. .
Since 2002, it has ranked 72nd in China's pharmaceutical industry, with an annual profit and tax of 100 million yuan, and has been rated as:
«High-tech Industrialization Enterprise» by National Development and Reform Commission,»Key High-tech Enterprises of the National Torch Program»,»National Key High-tech Enterprise»,»National Foreign Invested Advanced Technology Enterprise», «Key Enterprises of Hunan Pharmaceutical and Biological Industry Base of National Torch Program», «Key High-tech Enterprises in Hunan Province», «Enterprise Paying Taxes Over 10 Million in Hunan Province»,»Top Ten Honest and Trustworthy Enterprises in Liuyang City», «Enterprise with Profit and Tax Over 50 Million Yuan»,»2006 Science and Technology Progress Award», «2007 Famous Brand Product Award» and many other honors.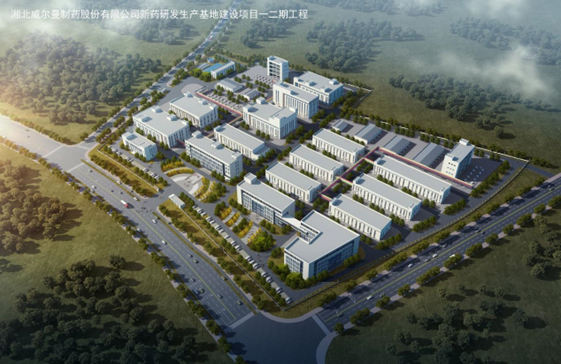 In 2019 and 2020, it was ranked among the top 100 chemical pharmaceutical manufacturers in China.
According to a Thomson Reuters database search, by 2017, Welman ranked second in the world on developing β-lactam antibiotic preparations.
The pharmaceutical industry is a technology-intensive industry, with every step of  development accompanied by continuous investment in technology research and development. Innovation driving performance is the eternal truth of enterprise development. After more than 20 years of development, Welman has strengthened the determination and confidence in R&D investment. Focusing on improving the new technological content of products, raising the level of competition and quality of products, the company's R&D strategy stipulates a certain percentage of annual sales revenue extracted every year into basic expenditure of scientific research funds. At present, the company's investment in research and development funds accounts for more than 6% of total annual sales.
The company attaches great importance to the construction of R&D department. The experimental instruments and equipment of all R&D center laboratories are at the first-class level in China. At present, the testing area is more than 3,000 square meters, equipped with more than 100 sets of domestic and foreign advanced testing equipments and more than 40 professional chemical softwares.
Wellman adheres to «people-oriented», attaches great importance to the cultivation and education of enterprise talents, and has been running schools in the border and poverty-stricken areas. As early as the late 1990s, it has established the research and development model of «internal and external integration, industry-university linkage, school-enterprise cooperation», forming an efficient research and development system.
Wellman has successively cooperated with China Pharmaceutical University, Central South University, Jinan University, Nanjing University, Soochow University, etc., through the establishment of joint development laboratories, cooperative construction of master's programs, joint research projects, and the establishment of Welman Scholarship, Welman Outstanding Achievement Award, etc., to cooperate on the research and development of new drugs, and cultivate a large number of medical scientific research talents for China's pharmaceutical industry.
In 2020, an unexpected new coronavirus epidemic swept across the world. Welman fully carried the spirit of «humanity, fraternity and dedication», organized donations of anti-epidemic drugs to interpret the mind of «love knows no borders, great love knows no boundaries». Up to now, the company has donated more than 12 million yuan anti-epidemic products as well as money.
«The humble do not dare forgeting to worry about the country», as a socially responsible enterprise, Welman devotes itself to social welfare and always repays the society.
Prof. Mingjie Sun
Mr.  Mingjie Sun has been committed to medical science and technology research for a long time, has obtained a number of national invention patents and other drug patents, and has undertaken four national major new drug creation projects. Especially in the field of anti super bacteria compound antibiotics, it pioneered a new drug development model in the world — «drug combination formula model», developed ten class I new drugs of «synergistic drug combination», specifically overcame the world problem of single antibiotic resistance, successively obtained invention patents in Europe, the United States, Japan, and China at home and abroad, effectively solved the problem of «super bacteria» resistance, and attracted great attention at home and abroad.
Ten series of class I new drugs against «super bacteria» developed by Wilman, as well as the national spirit class I new drug Modafinil, created a total industrial output value of 1 billion yuan and hundreds of millions of yuan in profits and taxes annually.
As one of the R&D personnel of scientific research projects, Mr. Mingjie Sun won the first prize of Changsha Science and Technology Progress Award in 2009, the third prize of Hunan Science and Technology Progress Award in 2010, the first outstanding talent award of Liuyang City in 2011, and the second prize of Hunan Science and Technology Progress Award in 2015.