Established in 1956, Research Institute of Highway Ministry of Transport (RIOH) of the People's Republic of China is a major scientific research institute, and has now become a comprehensive research institution integrating scientific research and industrial development.
RIOH was established by the Government of the People's Republic of China as a center engaged in "Seeking Scientific Truth" and striving for "Innovative Excellence". It shoulders the mission of being a "Pioneer of Science and Technology for Strong Transportation Country" and strengthens the potential of "Science and Technology Leadership" in the creation of advanced innovative technologies of transport construction.
RIOH engages in such fields as infrastructure, transport equipment, modern logistics, intelligent transportation, green transportation and safe transportation. It has built four national science and technology innovation platforms, namely the National Engineering Laboratory for Bridge Structure Safety Technology, the National Center of ITS Engineering & Technology (ITSC), the International Science and Technology Cooperation Base for Green Highway Construction and Traffic Safety, and the National Environmental Protection Road Traffic Noise Control Engineering and Technology Center.
Six key laboratories in the transportation sector, such as the Key Laboratory for Vehicle Operation Safety Technology, the Key Laboratory for Road Structure and Materials, and the Key Laboratory for Intelligent Transportation System Technology.
Seven transportation industry R&D centers and several industry alliances, including the Center for BIM Technology Application (BIM), the Center for Integrated Transportation Big Data Processing and Application Technology.
Comprehensive proving ground for transportation facility with the highest comprehensive testing potential in Asia.
RIOH has implemented a special system for talent training.
Currently, there are 490 employees at RIOH, including 102 with senior research title and 194 with associate senior title, 138 with doctoral degrees and 224 with master's degrees. There are two first-level discipline master programs in civil engineering and transportation engineering and a post-doctoral workstation.
Since 2006, RIOH has completed 763 major national projects, 167 major science and technology service projects and 636 projects of national standard, including the national expressway network non-stop toll collection and service system (ETC), the research on the structural system and structural performance of multi-pylon multi-span suspension bridges, test evaluation and pilot application of the intelligent vehicle highway system(IVHS) under closed and semi-open conditions, as well as research and demonstration of safety guarantee technology for transport of dangerous goods.
RIOH has won 14 National Prizes for Progress in Science and Technology, 9 grand and first-level prizes at provincial and ministerial level, and 67 grand and first-level prizes of social academic organizations. Since 2016, its 36 major achievements have won the first-level prize at the provincial and ministerial level and of social academic organizations.
RIOH established the Long-term Scientific Observation Base of Transportation Industry and obtained the certification of National Highway Science Education Base.
RIOH is a pioneer of intelligent transport technologies, contributing to the development of safety technologies for operating vehicles. RIOH continuously improves technologies, standards and norms related to dynamic vehicle management, and promotes information monitoring of road safety.
A new reality of ground transport infrastructure of the future is being created by RIOH!
Internet address: http ://www.rion.cn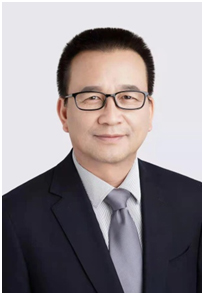 Zhou Wei
Director, Doctor of Technical Sciences, Professor
Specialist in the fields of road transportation safety, informatization of automobile transportation, emergency transport response.
Zhou Wei has great influence in the automobile industry. He is a member of the Expert Group of the Ministry of Transport, Science and Technology and the Expert Group of the Ministry of Emergency Management, as well as a member of two national technical standardization committees.
Several national scientific research projects have been implemented under the leadership of Zhou Wei. He participated in the development of guidelines for key research and development projects of the Ministry of Science and Technology.
Zhou Wei's scientific research has won the second level National Scientific and Technological Progress Award, five prizes of the provincial and ministerial-level Science and Technology Advancement Award, and more than 20 awards from nationwide social academic organizations. He compiled 11 textbooks and books, published 47 scientific papers, and received 37 patents for various developments.
Zhou Wei is the director of the key laboratory of the transportation industry "Transport Vehicle Operation Safety Technology" authorized by Ministry of Transport, the leader of the group "Road Transportation Safety and Emergency Rescue Technology Innovation Team" in the key field of transportation industry, and the head of the thematic group on emergency management.
Zhou Wei holds the position of director of the Automotive Technology Research Center of the Research Institute of Highway Ministry of Transport of the People's Republic of China, and is a professor at Jiangsu University and Southeast University. He has trained 3 doctors of sciences, 3 post-doctors and 7 postgraduates.
Prof. Zhou Wei is a member of the National Technical Committee of Auto Standardization (SAC/TC114), a member of the National Technical Committee of Intelligent Transport Systems Standardization (SAC/TC268), and a member of Autonomous Driving Working Committee of China Highway & Transportation Society.