Jinan Sanyue Test Instrument Co., Ltd registered capital of 10 million yuan, 150 employees.
The company has passed ISO9001 Quality Management System certification, occupational health and Safety Management System certification, Environmental Management System certification, Intellectual Property Management System certification, the company has complex force analysis technology, dynamic and static servo control and software development technology, servo energy conservation and environmental protection hydraulic technology, safety monitoring, technology.
It is the largest supplier of overall solution for shock absorption and isolation product test equipment in China. Product performance are leading domestic, continue to fill the domestic gap, the world's advanced.
It mainly serves the performance test and quality test of shock absorption and isolation products in highway, bridge, railway, construction, bearing production and other industries.
It is the necessary scientific research and testing equipment for the anti-seismic structure laboratory, third-party engineering testing and isolation bearing manufacturing industry.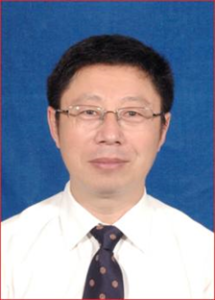 Professor  Yunliang Tan     
Research Interests
Underground Rock Mechanics
Nonlinear Dynamics of Rock Mechanics
Mining Pressure and Strata Control
Disaster Prevention of Underground Engineering
Jointed Rock Engineering, including mechanical and coupled hydro-mechanical behaviour
   Scientific Contributions
Research on major theoretical and technical issues related to disaster prevention and control brought about by underground strata movement, has won 1 National second-class Award for Scientific and technological progress, 6 provincial and ministerial first-class awards, and 16 second-class awards, he has granted 57 patents for inventions, published 210 papers and 11 books. Main contributions are as follows:
Reveals the failure evolution mechanism of complex high-stress roadway affected by mining, and puts forward the "Safety potential" theory of surrounding rock reinforcement by bolts in roadway affected by mining, which provides technical support for realizing the safety of deep mining roadway support. The achievement has won the second prize of National Scientific and technological progress of China.
Construct a mechanical model of Soft-Strong combined materials for roadway caving-wall support, and invents the method of quantitative determination of the thickness and strength of Soft-Strong material layer. The achievements have won the first prize by State Administration of Work Safety, China, and the second prize for technological invention of Shandong province, China..
Invents a roof separation telemetry system based on goaf and a method for predicting rock fall based on separation velocity ratio. The achievements have won the first prize by State Administration of Work Safety, China, and the second prize for technological progress of Shandong province, China.
Puts forward three evaluation methods of rock burst proneness are put forward, which are deep strain type, hard roof type and fault slip type. Invents a distributed monitoring system for micro-earthquake, ground sound, mining stress and electromagnetic radiation. These devices can reliably monitor and early-warn different types of deep rock burst, and won the first prize of Science and Technology of China Coal Industry Association, China; the second prize of Technology Invention of Ministry of Education, China; and the first prize of Science and Technology of China Occupational Health Association.